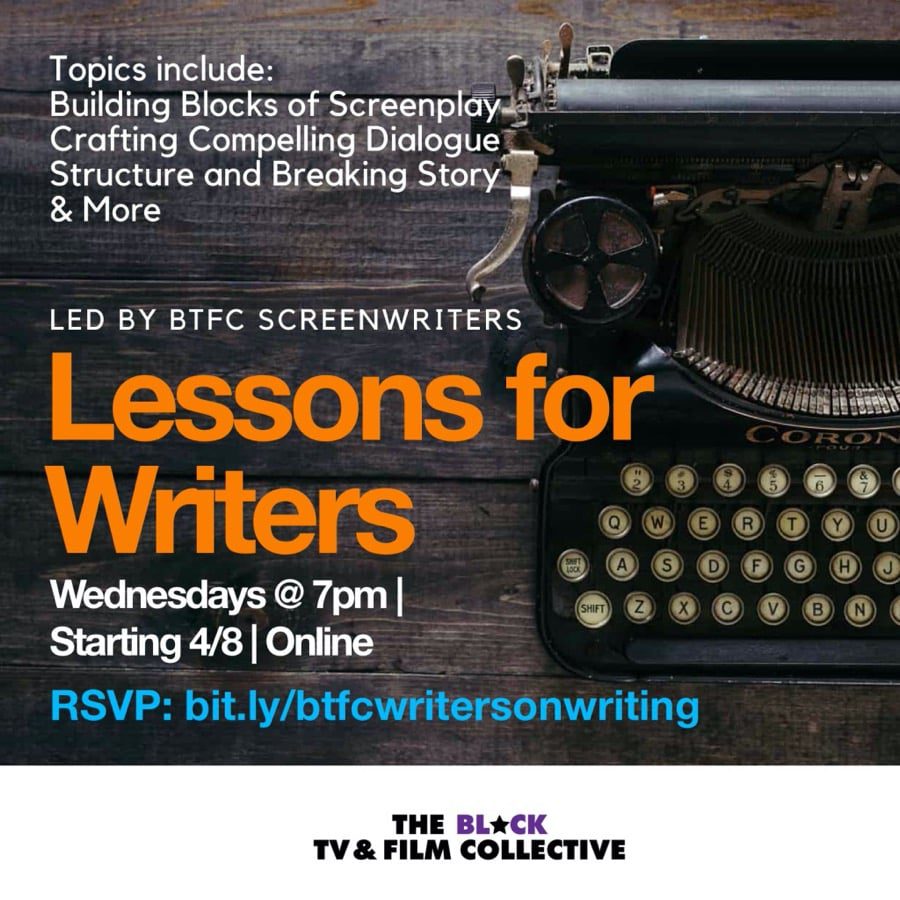 BTFC Screenwriters: Lessons for Writers
During the month of April, we're offering online screenwriting lessons led by BTFC members Laura Fielder, Rodra Burruss and Letitia Guillory. Over the course of April we are exploring a variety of topics from the basics like building blocks of a screenplay to the more advanced like structure and breaking story.
Here's a clip from one of our favorite screenwriters: Tina Gordon. In the clip below she shares her process for writing:
Wherever you are on your screenwriting journey, check out this series. Also if you have pages you'd like table read, send us a note to [email protected] and we will help put together a reading!

April Schedule:
all online
Wednesday, 4/8 @ 7pm: The Building Blocks of a Screenplay
Wednesday, 4/15 @ 7pm: Crafting Compelling Dialogue
Wednesday, 4/22 @ 7pm: Structure and Breaking Story
Wednesday, 4/29 @ 7pm: Writing is Re-Writing How to Tackle Rewrites