About Us
Who we are and what we do
The Black TV & Film Collective was created to provide opportunities for Black and African descent artists to achieve economically sustainable careers in all areas of content creation. BTFC is a collective of screenwriters, directors, producers, content creators, editors, cinematographers, animators, agents and other media professionals.
The Black TV & Film Collective started in 2015 with a small group of artists on a mission: friends helping friends create their projects. What started as a simple act to create work, given the dearth of opportunities for Black filmmakers, eventually blossomed into a dynamic and effective meetup group. Our very first office was located in a desolate industrial neighborhood in Brooklyn, New York.
By 2017, we were given 501(c)(3) non profit status, and it has been blue skies ever since. Our members hail from all over, including the continents of Africa, South America, and Europe. BTFC members work in front of the camera, behind the camera, and everywhere in between. Presently, we have members in 5 major media centers in North America: New York, Los Angeles, Atlanta, Raleigh and Toronto. As we grow, what continues to be at the heart of the Black TV & Film Collective, is friends helping friends create.
Today, with over 1300 members in major media hubs across North America, the Black TV & Film Collective is a development and production hub for Black and brown content creators and professionals. BTFC has supported over 200 projects since its founding in 2015. Our members have created award winning work that is screened nationally and internationally, on the big screen, TV and streaming platforms such as Hulu, Mubi, Netflix and Amazon.
Yhá Mourhia Wright
Programs Director
READ BIO
Yhá Mourhia Wright is a bicoastal, multi-hyphenate artist from San José, CA. In May 2016, she graduated with her MFA in Acting from the Actors Studio Drama School. Upon graduation, she founded her production company, YháWright Productions, and developed the company's first original series, #LoveMyRoomie, now streaming on Amazon Prime Video. During her previous time as the Senior Video Producer for MadameNoire, she simultaneously led production for three digital shows: Listen to Black Women, In This Room, and Healthy Her. Yhá Mourhia has had the pleasure to interview beloved talents such as Kim Fields, Robin Givens, Dawn-Lyen Gardner, Ester Dean, and Emil Wilbekin.

Additional Credits Include Spot A True Period Piece (Short Film, Producer, Assistant Director); Pillow Talk streaming on BET+ (Supporting); The Basement (LABryinth Theater Company, Writer). Her most recent podcast, Inside Out Podcast, can be found on iHeart Radio, Spotify, and Apple Podcast. In 2022, Yhá Mourhia will be releasing her upcoming short film, Don't Be Desperate.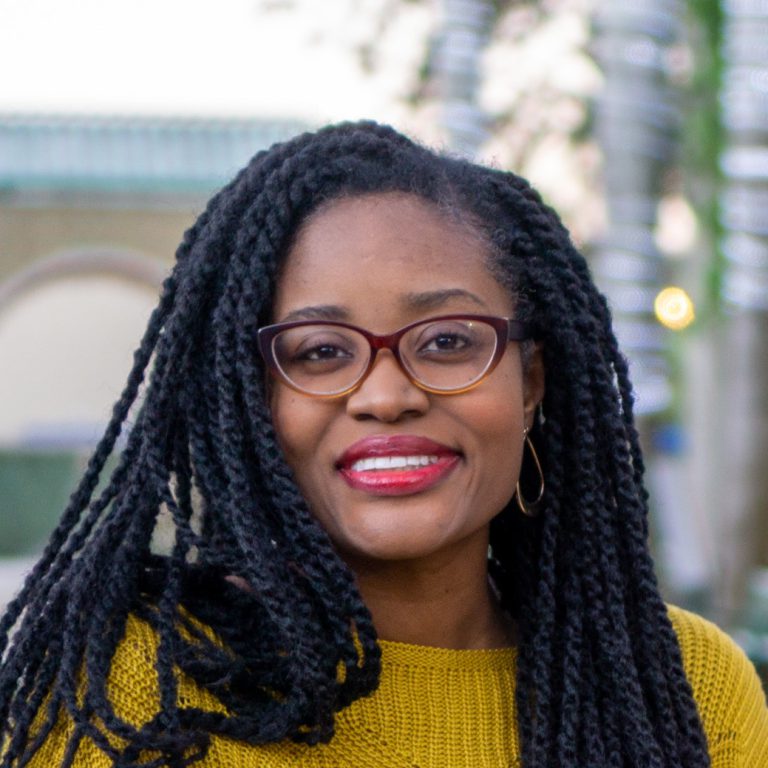 Kellianne "Kelli" Rae Jordan
Membership Coordinator
READ BIO
Kelli is a multi-passionate creative who serves her community as a prolific producer, writer and actor for theater and film. Kelli is eager to create social impact by telling entertaining stories that highlight the depth of life for people of color throughout the diaspora. She has produced many short films with indie filmmakers, including the award-winning short film "The Park", which centers the mental health of Black men.

Kelli recently completed her latest short film, Just Friends, a story about Black love inspired by her grandparents who were married over sixty-five years. Kelli is also honored to serve Black filmmakers as the Membership Coordinator for the Black TV & Film Collective.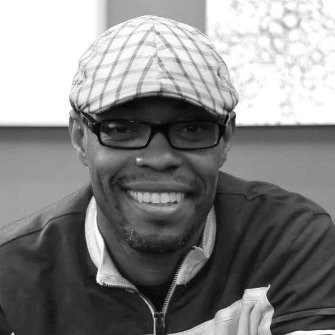 Derrick Pete
Board Member & Parity Project Advisor
READ BIO
Derrick Pete received his MFA from UCLA's acclaimed Film & TV Screenwriting graduate program. While in the program, he was honored with the prestigious Showcase Award for best screenplay, gaining the attention of Hollywood agents and producers. Recently, Pete has turned his attention toward expanding his creative territory, adding producing and directing to the equation.

To date, he has produced and directed three music videos and four short films. He produced the award-winning short film, Six Letter Word, starring Rumer Willis for AFI's Directing Workshop for Women.
Kai Akira
Director, Story Artist, Character Designer (Netflix)
Thembi Banks
Writer, Producer, Director (Brooklyn Nine-Nine, Only Murders in the Building)
Janine Sherman Barrois
Showrunner, Writer (Criminal Minds, ER, Claws)
Effie Brown
CEO & Producer (Gamechanger Films)
Deniese Davis
CEO & Producer (Reform Media Group)
Cassian Elwes
Producer
Guetty Felin
Filmmaker/Teacher/Curator
Hilliard Guess
Producer/Writer (Hilldog Productions)
Eric Haywood
Writer/Director/Producer (Mill Road Media, Inc.)
Mynette Louie
Emmy-nominated producer (The Tale, I Carry You With Me)
Jeff Melvoin
Showrunner/Producer/Writer/Author (Killing Eve)
Kaita Mpambara
Writer
Huriyyah Muhammad
Producer/Writer/Director
Ekwa Msangi
Writer/Director
Ramfis Myrthil
Filmmaker/Producer/Writer
Kemp Powers
Writer/Director (Soul, One Night in Miami)
Peter Ramsey
Director, Sony Pictures Animation
Aida Rodriguez
Comedian/Writer (Dancing With Raymond Productions)
Bianca Sams
Writer/Actor
Malcolm Spellman
Writer, Prouder (Empire, Falcon and the Winter Soldier)
Aaron Rahsaan Thomas
Writer, Producer (BET Studios, SWAT)
Eric Wallace
Actor
Ben Watkins
Showrunner/Writer/Director/Producer (Blue Monday Productions)
Join
Become a BTFC member today!
News & Events
Read what we've been up to lately, and check out our upcoming calendar of events
Programming
Explore our diverse range of programming and resources