WRITERS & PRODUCERS, this one's for YOU! Need some extra support to help you #MakeYourWork? Let 's go!
On
Tuesday, April 18th from 6:00 to 8:00 PM ET
, chat with BTFC Black Producers Fellow, producer, and writer Bethel Dixon during BTFC Office Hours! She'll do her best to support you and help you move your project forward!
During BTFC Office Hours we'll answer general production questions and provide an environment where you can get advice and feedback on your projects from industry professionals.
How can we better describe them? It's an open door for any member who would like to just come in and ask a question. Get a second pair of eyes on a rough cut, get some help on budgets, have your script reviewed…
Remember back in the day when our professors had office hours and you would just go in to ask a question or get some help? That is what these office hours are like.
Join us to talk about your project and ideas, so that you're better equipped to move them forward. It's all-time well spent.
Meet Bethel
Bethel Dixon is a writer/producer focused on creating a body of work that tells authentic and moving stories centered upon the lives of people of color around the globe. Bethel is a first-generation Ethiopian-Eritrean American filmmaker, who brings a distinct voice and vision to her work drawn towards the exploration of humanity, family dynamics, women, immigrant life, and film as a vessel for social impact.
In 2021, Bethel was selected as a Black Producers Fellow by the Black TV & Film Collective and Wavelength Productions. As part of the inaugural class of fellows, her short film HERE, will tackle the subject of the black experience of education in America told from an immigrant lens. Bethel co-wrote and produced the short film CROSSROADS, which premiered at BronzeLens in 2020 and screened at the 2021 Pan African Film Festival. A former screenwriting mentee of the 2012 Women In Film Mentoring Program, Bethel studied feature film writing with the UCLA Extension Writers' Program.
Prior to shifting her career towards independent filmmaking, Bethel served as Development Manager for Investigation Discovery developing content for the leading true crime network on television and the #1 network for women in all of cable. During her time with ID, Bethel co-developed seven series and specials, including the documentaries SUGAR TOWN, BLACK AND BLUE, and THE ATLANTA CHILD MURDERS. Under the ID Films banner, she championed six issue-based documentaries challenging timely narratives spanning hate crimes, wrongful convictions, juvenile sentencing and more. Prior to her time with ID, Bethel spent one year in programming with Discovery Channel, preceded by four years with Sony Pictures Television.
NOTE: 40-minute slots will be assigned on a first RSVP basis. A Zoom link and information form will be sent to you 48 hours before your session. Please block out 6:00 – 8:00 PM ET on your calendar until your slot is received.
This event is for BTFC Members Only.
Members, please use your access code to RSVP.
Need help? Contact [email protected]!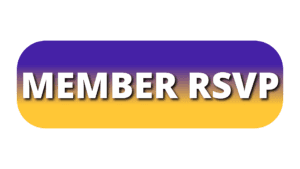 Want access to this event? Sign up for our BTFC Membership!