On Wed. October 27th at 7:30 EST,
join us for a conversation with acclaimed television and film screenwriter and producer,

Aaron Rahsaan Thomas (S.W.A.T., Cover, Assassination Games)

and partner of 

BET Studios.
You don't want to miss this FREE, LIVE insider conversation and the opportunity to learn about the newest studio on the block – BET Studios! Aaron has been working steadily in the entertainment industry as a screenwriter and producer and he has ventured into a partnership with Kenya Barris (black-ish, grown-ish) and Rashida Jones (#BlackAF, Parks and Recreation) to create BET Studios.
BET Studios is a newly launched studio venture that offers equity ownership for Black content creators. BET Studios will create premium television series and films from leading and rising Black creatives for various internal buyers such as Paramount+, SHOWTIME, CBS, Nickelodeon, BET+, in addition, to selecting third-party platforms.
Our Moderator, Yhá Mourhia Wright (BTFC Programs Director) will be joined by Craig T. Williams, Bethel Dixon, Gem Little of our 2021 Black Producers Fellowship as they go live and have the opportunity to ask Aaron questions – so take notes.
Aaron, our esteemed guest, will discuss his role at BET Studios, the goals and intentions of the studio, and how Black content creators can be prepared for opportunities when BET Studios are scouting for content. 
This is your opportunity to learn, grow and prepare for the next best thing in show business, BET Studios!
NOTE: You will receive a separate email with the YouTube and Facebook links up to 48-hours before the live event starts. 
AARON RAHSAAN THOMAS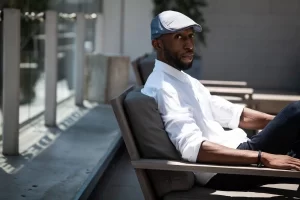 Aaron Rahsaan Thomas is an acclaimed television and film screenwriter and producer from Kansas City, Kansas. Most recently, Aaron was the co-creator and executive producer of the procedural series reboot of S.W.A.T., which airs on Friday nights on CBS. Aaron is currently developing new projects. Aaron has had two screenplays produced as feature films: Cover, directed by Bill Duke and Assassination Games, starring Jean Claude Van Damme. He has also directed an ESPN 30 for 30 film about the USC football team during the Pete Carroll era, entitled, Trojan War.
Aaron began his professional career as a writer's assistant on Soul Food: The Series and went on to work on the staff of such TV series as NBC's Friday Night Lights, for which he received a Peabody Award, as well as CBS procedurals, such as Numb3rs and CSI:NY. Aaron has also served as a Co-Executive Producer on TNT's SouthLAnd, Fox's Sleepy Hollow and Netflix's The Get Down.
Aaron Rahsaan Thomas grew up in Kansas City, Kansas, developing a love for storytelling after completing a fifth grade assignment to create his own original Greek myth from scratch. As time passed, Aaron developed his passion for storytelling visually and attended Morehouse College. Aaron would also matriculate through the University of Kansas, earning honors in English Literature, before moving to Los Angeles and attending the University of Southern California School of Cinematic Arts for graduate school. After graduating from USC, Aaron was selected for the prestigious CBS Writers Mentoring Program. Aaron is represented by Mickey Berman at United Talent Agency and Andrew Seth Cohen at Impact24 PR.
BLACK PRODUCER FELLOWS 
Craig T. Williams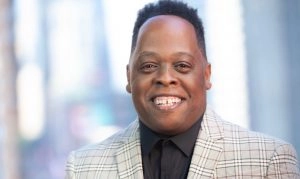 Craig T. Williams and his extraordinarily beautiful and patient wife are approaching their 20th wedding anniversary. They have a spirited 16-year-old son and they make their life in the heart of New York City. Craig serves on the Board of Directors of FilmShop, a Media Producers and Independent Filmmakers Collective. He is also a member of the Harlem Dramatic TV Writers Workshop and the Black TV and Film Collective. Craig is a screenwriting mentor for the Craft Institute, the Writers 50/50 Screenwriting Fellowship, and for Reel Works, a teen filmmaking program in Brooklyn.
Craig's one-hour TV pilot "How Ya Like Me Now", about the 80's rap rivalry between Kool Moe Dee and LL Cool J, won 2nd Place in the 2020 Page International Screenwriting Competition. It was also a finalist in the 2020 Film Independent Lab, 2020 Cinestory TV Retreat & Fellowship Competition, and the 2020 Stowe Story Lab Fellowship.  It was also selected for 2019 IFP Episodic Lab. And was a finalist in both the Sundance 2019 Episodic Lab and the 2019 Tracking B TV Writing Competition.
His feature screenplay "Hanging By A Thread" is about a man diagnosed with bipolar disorder who doesn't believe in taking medication, but when he discovers his 11-year-old nephew has the same condition, he kidnaps his nephew to show him a life free of pills. This project will be directed by Rosalyn, Craig's wife and it has Viola Davis attached as Executive Producer."Allergic" a 30-minute comedy, won the ABFF/Turner best original 30-minute comedic pilot in 2018. It also made the 2nd round of Austin Film Festival.
His latest 30-minute pilot "Call Me Daddy" about an emotionally stunted 40-year-old Black man, tired of waiting for Mrs. Right, decides to have a baby on his own to be the father he never had," has won praises from industry execs. He is currently working on a new Black family drama and a Christmas movie musical. Craig has traveled the world. He loves tennis and makes a kick-ass Mac and Cheese that has brought guests to their knees. Redwallproductions.com
Bethel Dixon
Bethel Dixon is a writer/producer focused on creating a body of work that tells authentic and moving stories centered upon the lives of people of color around the globe. Bethel is a first generation Ethiopian-Eritrean American filmmaker, who brings a distinct voice and vision to her work drawn towards the exploration of humanity, family dynamics, women, immigrant life, and film as a vessel for social impact. In 2021, Bethel was selected as a Black Producers Fellow by the Black TV & Film Collective and Wavelength Productions. As part of the inaugural class of fellows, her short film HERE, will tackle the subject of the black experience of education in America told from an immigrant lens. Bethel co-wrote and produced the short film CROSSROADS, which premiered at BronzeLens in 2020 and screened at the 2021 Pan African Film Festival. A former screenwriting mentee of the 2012 Women In Film Mentoring Program, Bethel studied feature film writing with the UCLA Extension Writers' Program. 
Prior to shifting her career towards independent filmmaking, Bethel served as Development Manager for Investigation Discovery developing content for the leading true crime network on television and the #1 network for women in all of cable. During her time with ID, Bethel co-developed seven series and specials, including the documentaries SUGAR TOWN, BLACK AND BLUE, and THE ATLANTA CHILD MURDERS. Under the ID Films banner, she championed six issue-based documentaries challenging timely narratives spanning hate crimes, wrongful convictions, juvenile sentencing and more. Prior to her time with ID, Bethel spent one year in programming with Discovery Channel, preceded by four years with Sony Pictures Television.
Gem Little
Gem Little, a Chicago native, is a writer and creative producer based in Los Angeles. She currently works as an independent producer and development consultant helping to identify unique stories and voices to cultivate. When she's not doing that, she teaches at the Los Angeles County High School of the Arts in the Cinematic Arts department.
Gem is a recent MFA graduate of the American Film Institute Conservatory and in her time there she held internships with MACRO and Ava DuVernay's ARRAY Filmworks.
Aside from her work as a filmmaker, Gem is best known for her work in social impact, having started Indiana's state-wide program that helps justice-involved people start their own small businesses. In 2018, Gem received an MA in urban planning and moved to Los Angeles to assist with strategic planning at the Los Angeles Homeless Services Authority.
Gem was recently tapped as one of six producers to be part of the Wavelength Productions and Black TV & Film Collective's Black Producers Fellowship Program to produce a short film that she wrote about the school-to-prison pipeline, PENS & PENCILS.
YHÁ MOURHIA WRIGHT, Moderator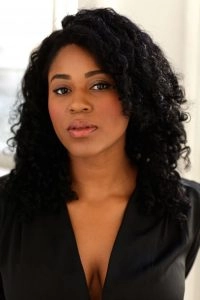 Yhá Mourhia Wright is a bicoastal, multi-hyphenate artist from San José, CA. In May 2016, she graduated with her MFA in Acting from the Actors Studio Drama School. Upon graduation, she founded her production company, YháWright Productions, and developed the company's first original series, #LoveMyRoomie, now streaming on Amazon Prime Video. During her previous time as the Senior Video Producer for MadameNoire, she simultaneously led production for three digital shows: Listen to Black Women, In This Room, and Healthy Her.
Yhá Mourhia has had the pleasure to interview beloved talents such as Kim Fields, Robin Givens, Dawn-Lyen Gardner, Ester Dean, and Emil Wilbekin. Additional Credits Include Spot A True Period Piece (Short Film, Producer, Assistant Director); Pillow Talk streaming on BET+ (Supporting); It Stays Here (Short Film, Writer/Producer); The Basement (LABryinth Theater Company, Writer). Her most recent podcast, Inside Out Podcast, can be found on iHeart Radio, Spotify, and Apple Podcast. She is currently the Programs Director of the Black TV & Film Collective. YhaWrightProductions.com
Like this event? Check out other upcoming events and member opportunities.