WRITERS, this one's for YOU! Need some extra support to help you #MakeYourWork? Let 's go!
On Tuesday, July 18th from 4:00 to 6:00 PM ET, chat with BTFC Member, Netflix 'Created By' Fellow and writer and director Elisee Junior St Preux during BTFC Office Hours! He'll do his best to support you and help you move your project forward!
During BTFC Office Hours we'll answer general production questions and provide an environment where you can get advice and feedback on your projects from industry professionals.
How can we better describe them? It's an open door for any member who would like to just come in and ask a question. Get a second pair of eyes on a rough cut, get some help on budgets, have your script reviewed…
Remember back in the day when our professors had office hours and you would just go in to ask a question or get some help? That is what these office hours are like.
Join us to talk about your project and ideas, so that you're better equipped to move them forward. It's all-time well spent.
Meet Elisee
Elisee Junior St Preux is a Haitian Filmmaker born in North Miami Beach, FL. A self-taught artist and cinephile, Elisee is the owner of the film blog "The Movie Butter Playbook", and the screenwriting label, "À La MODE Films". Elisee is a recipient of Indeed's Rising Voices partnered with Lena Waithe's Hillman Grad Productions, a 53rd NAACP Image Awards nominee, an HBO Short Film Award Finalist at the American Black Film Festival, and a Netflix Created By Fellow. With a distinct style of vintage storytelling combined with modern cinema, Elisee's solemn goal is to bear witness and share stories that reflect today, honor the past, and reimagine the future.
NOTE: 40-minute slots will be assigned on a first RSVP basis. A Zoom link and information form will be sent to you 48 hours before your session. Please block out 4:00 – 6:00 PM ET on your calendar until your slot is received.
This event is for BTFC Members Only.
Members, please use your access code to RSVP.
Need help? Contact [email protected]!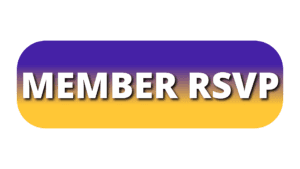 Want access to this event? Sign up for our BTFC Membership!