WRITERS & PRODUCERS, this one's for YOU! Need some extra support to help you #MakeYourWork? Let 's go!
On Monday, March 13th from 4:00 to 6:00 PM ET, chat with BTFC Black Producers Fellow and award-winning writer, producer and director Craig T. Williams during BTFC Office Hours! He'll do his best to support you and help you move your project forward!
During BTFC Office Hours we'll answer general production questions and provide an environment where you can get advice and feedback on your projects from industry professionals.
How can we better describe them? It's an open door for any member who would like to just come in and ask a question. Get a second pair of eyes on a rough cut, get some help on budgets, have your script reviewed…
Remember back in the day when our professors had office hours and you would just go in to ask a question or get some help? That is what these office hours are like.
Join us to talk about your project and ideas, so that you're better equipped to move them forward. It's all-time well spent.
Meet Craig
Craig T. Williams is a Film/TV writer and producer. Having just completed production of Game Nite, a feature film he wrote and produced, directed by Tonya Pinkins and starring Shamika Cotton and Jamie Lincoln Smith, Craig is on the writing staff for a TV show on the ALLBLK network.
Craig was part of the prestigious 2022 WarnerMedia Discovery Access Writers Program (formerly the HBO All Access Writers Program.) As one of only 20 writers chosen from over four thousand applicants, he created an original 30-minute TV Pilot.
Craig has many scripts in various stages of development including the award winning one-hour TV pilot How Ya Like Me Now, about the '80s rap rivalry between Kool Moe Dee and LL Cool J, a Christmas Movie Musical and a 30-minute dramedy inspired by his mother finding her long lost sister when they were both in their 60's.
In 2021, he won a $25,000 Producers grant from the Black TV and Film Collective with fiscal support from Wavelength and Cinereach to produce the short film Mechanics Rose, which is now playing the festival circuit. Craig is a writing mentor for Start with 8, The Craft Institute, and for teen filmmakers at Reel Works Mentorship Program in Brooklyn. A native New Yorker, Craig honed his skills creating a string of quirky, comedic, romantic short films with his wife of 21 years. Together they've made more than fifty film projects. They have an 18-year-old son and make their life in the heart of midtown Manhattan.
NOTE: 40-minute slots will be assigned on a first RSVP basis. A Zoom link and information form will be sent to you 48 hours before your session. Please block out 4:00 – 6:00 PM ET on your calendar until your slot is received.
This event is for BTFC Members Only.
Members, please use your access code to RSVP.
Need help? Contact [email protected]!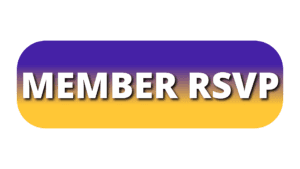 Want access to this event? Sign up for our BTFC Membership!