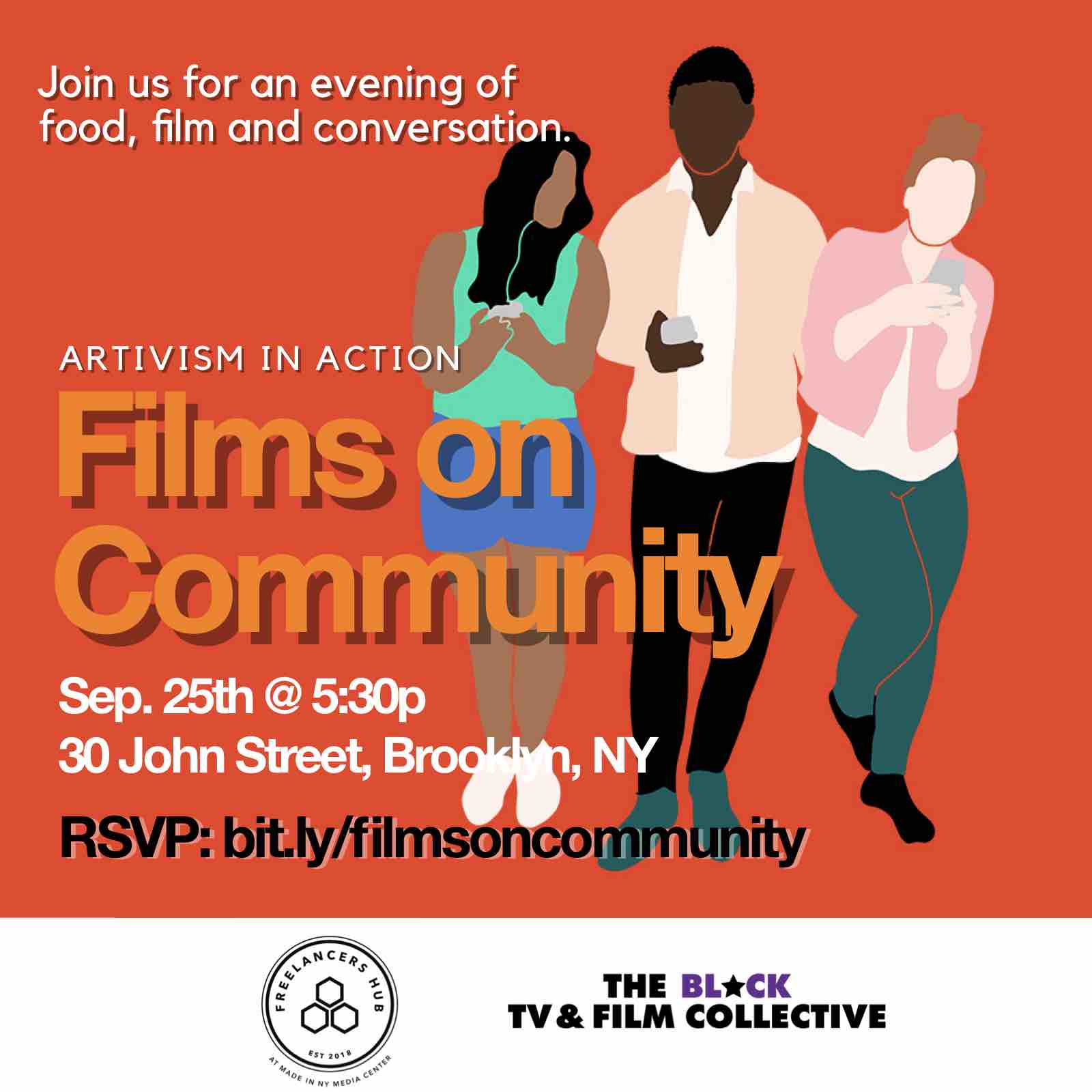 Artivism in Action: An Evening of Shorts on Community
Join us for an evening of food, film and important discussion as we to usher in a new season of creative pursuits. We are happy to co-present this amazing evening with the Freelancers Hub
The short films and discussion led by artists are using their art to address issues in our community will explore subjects ranging from gentrification to police/community relations to small business ownership in the community.
Hope to see you there!

Lineup of Films:

Civic Mind (2018)
A teenage, NYPD volunteer goes undercover to purchase alcohol and other items not permitted to be sold to minors. His methods are put into question when the biggest bust of his career is done illegally, jeopardizing everything he's worked for and threatens a gentrifying, Brooklyn community.

Zahra & the Oil Man (2018)
Zahra, the daughter of a Muslim street merchant, fights to save her father's business in hopes of changing the trajectory of her family's financial future.

Film 3: TBD
RSVP: HERE