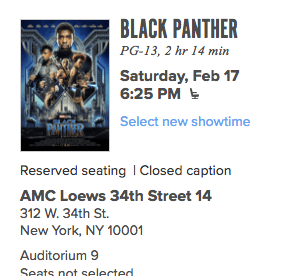 Black Panther Movie Date
Join Us for Black Panther!
If you've been living under a rock, you missed all the hype about Black Panther. We know you havent been under a rock and that you are anxiously awaiting it's release like us. If you want to attend with other members of the BTFC, buy tickets to the above show! We'll watch the film and then grab a bite afterwards!
See you at the theater!