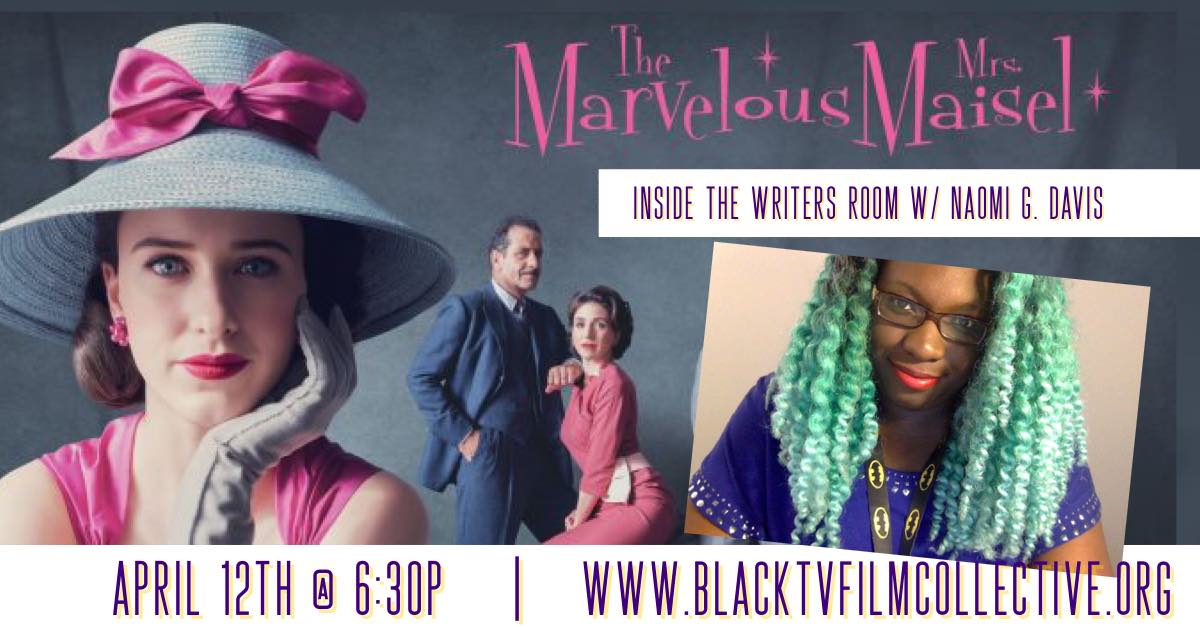 Inside the Writers Room of the Marvelous Mrs. Maisel
We're sitting down with #screenwriter Naomi G. Davis as she shares her experience working inside the writersroom of the Emmy Award winning Amazon original series The Marvelous Mrs Maisel.
Hear what it's like inside the writers room, Naomi's journey to become "the keeper of story", what it's been like working on the show for multiple seasons, and also what's next as she pitches network executives on her own original concept and moves up TV producing ladder!
About Naomi
Born and raised in the Bronx, Naomi G. Davis attended NYU's Tisch School of the Arts. At Tisch,  Naomi received the Panavision New Filmmaker Grant and earned the Martin Wygood Award and the Fox Television Benjamin L. Hooks Award. Most recently, Naomi worked in the writers' room of Baz Luhrmann's "The Get Down" on Netflix and was the Writers' Assistant on her second season of Amy Sherman-Palladino's Golden Globe Award-winning comedy "The Marvelous Mrs.Maisel." Currently, Naomi is developing a series with Kronicle Media and Universal Cable Productions. 
Fun facts: Naomi has multi-colored hair, a book/writing blog with more than 35k followers, is the Queen of  Karaoke, a horrible dancer and has never won a game of chess.
Don't miss this opportunity to make a great connection, ask all your #marvelousmrsmaisel questions and get insider tips on strengthening your own writing!.
Haven't seen the show?