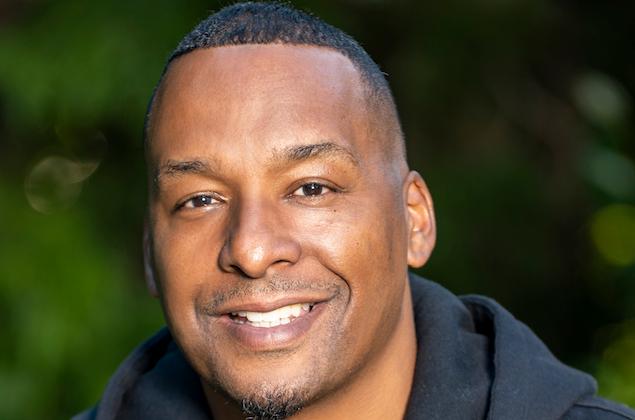 Master Class w/ Director Deon Taylor
Master Class with Deon Taylor, Director, Black and Blue (2019) moderated by BTFC co-founder, Huriyyah Muhammad.
Thursday, June 11, 2020 @ 7pm
IFP has invited a small group of BTFC members to join for free, while inviting the remaining to enjoy a significant discount.
Independent film is an entrepreneurial endeavor – a balancing act of business, creativity, and commerce. It's a difficult tight rope to walk, but director Deon Taylor has taken that walk with stride. Over the past 13 years, Deon has produced and directed ten feature films (seven of which he also wrote) and has brought in over $75 million at the box office. Deon's films include Black and Blue, The Intruders, Meet the Blacks, Supremacy, and the upcoming film Fatale, starring Hillary Swank.
In the Master Class, Deon will discuss his strategy for success, including how the word "no" can fuel your career, navigating the world of distribution, creating work that reflects your community as well as advice on paving one's own path in the industry.
RSVP:
– For a complimentary ticket (while supplies last), email us at [email protected]. Upon verification of your membership, we will email you the appropriate registration codes.
– For 20% discounts, email us at [email protected]. Upon verification of your membership, we will email you the appropriate registration codes.
ABOUT DEON TAYLOR:
A prolific writer, filmmaker, director and idea generator, Deon Taylor is the founder of the produc;on company Hidden Empire Film group, which he runs with his partner Roxanne Taylor, a visionary producer and executive, along with businessman and philanthropist Robert F. Smith.
Taylor recently wrote, directed and produced the hit thriller The Intruder, starring Dennis Quaid, Michael Ealy and Meagan Good, released by Sony Screen Gems in May of 2019. A few months later Taylor followed up that success with another Sony Screen Gems film, Black and Blue, starring Academy Award Nominee, Naomie Harris. Taylor also produced, with Jamie Foxx, the upcoming comedy feature All-Star Weekend. Deon Taylor's next directorial feature will be the taut thriller Fatale, starring Hilary Swank, which will be released by Lionsgate.
In 2018, Taylor directed the film Traffik, which was nominated for an NAACP Image Award for Outstanding Independent Motion Picture and a 2019 AMAA Best Dispora Narrative Feature. Taylor also wrote, directed and produced Meet the Blacks, which he independently distributed, and the sequel, Meet the Blacks 2: The House Next Door, is in post-production. Additionally, Taylor executive produced, with Robert F. Smith and Roxanne Taylor, the series Be Woke. Vote, an independent digital series and political campaign to inspire kids across the country to get out and vote. It was nominated for two Webby Awards, Best Host and Social Content Series & Campaigns – News & Politics.
Taylor was awarded the Sacramento Filmmaker of the year award in 2016 from the Sacramento Film Festival, Baron Jay Foundation's 2018 Trailblazer Award, the Extraordinary Families' 2018 Visionary Award and named the 2019 AAFCA Horizon Award recipient. He and HEFG received the Entrepreneurial Rising Star Award from the Black Business Leaders Hall of Fame and were presented the 2019 Location Manager Guild International (LMGI) Humanitarian of the Year Award.
Like this event? Check out other upcoming events and member opportunities.