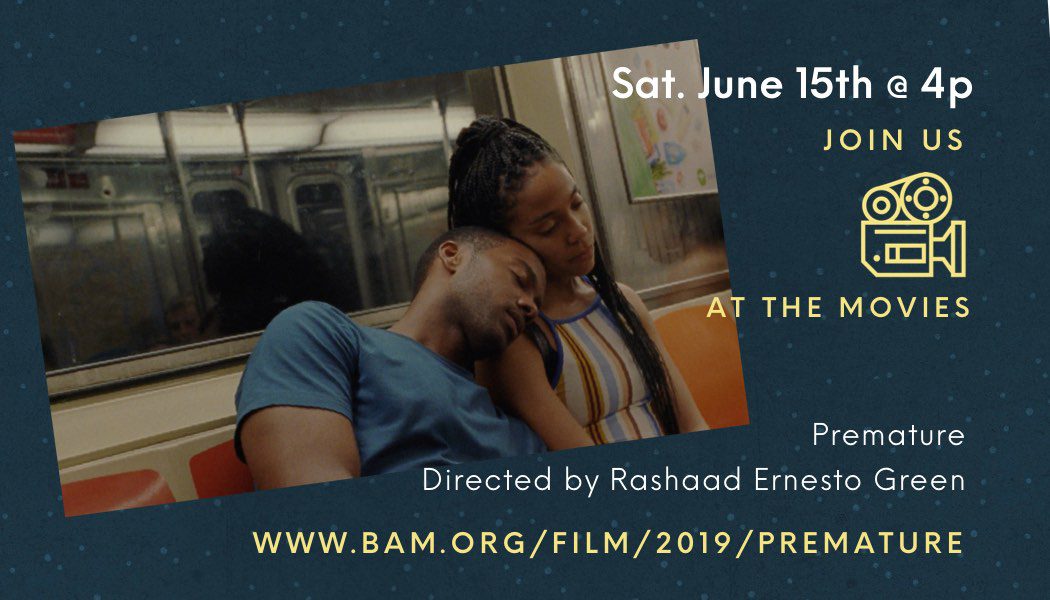 Movie Night – Premature Directed by Rashaad Ernesto Green
Join us for the official NYC screening of the new film, Premature, from BTFC's own, Rashaad Ernesto Green! Afterwards, we'll grab a drink in the area and discuss the film.
The screening in conjunction with the Film series BAMcinemaFest 2019 will be sure to sale out fast so don't wait to get your ticket! Also we're raffling away ticketsto the first FIVE BTFC MEMBERS who email us at [email protected].
Directed by Rashaad Ernesto Green | 2019
With Zora Howard, Joshua Boone, Michelle Wilson
Synopsis:
During her last summer at home in Harlem before going to college, Ayanna (Zora Howard in a bracing breakout performance), a gifted poet, meets Isaiah (Joshua Boone), a charming aspiring music producer. Bonding over their shared artistic ambitions, the two begin a passionate whirlwind romance—but jealousy and secrets soon threaten to tear the relationship apart while testing Ayanna's inner strength. Peppered with debates on police brutality, gender, and what it means to be a black artist at a politically charged moment, the achingly raw sophomore feature from Rashaad Ernesto Green is a by turns tender and wounding portrait of a young woman journeying through the joys and pains of first love on the way to becoming herself.