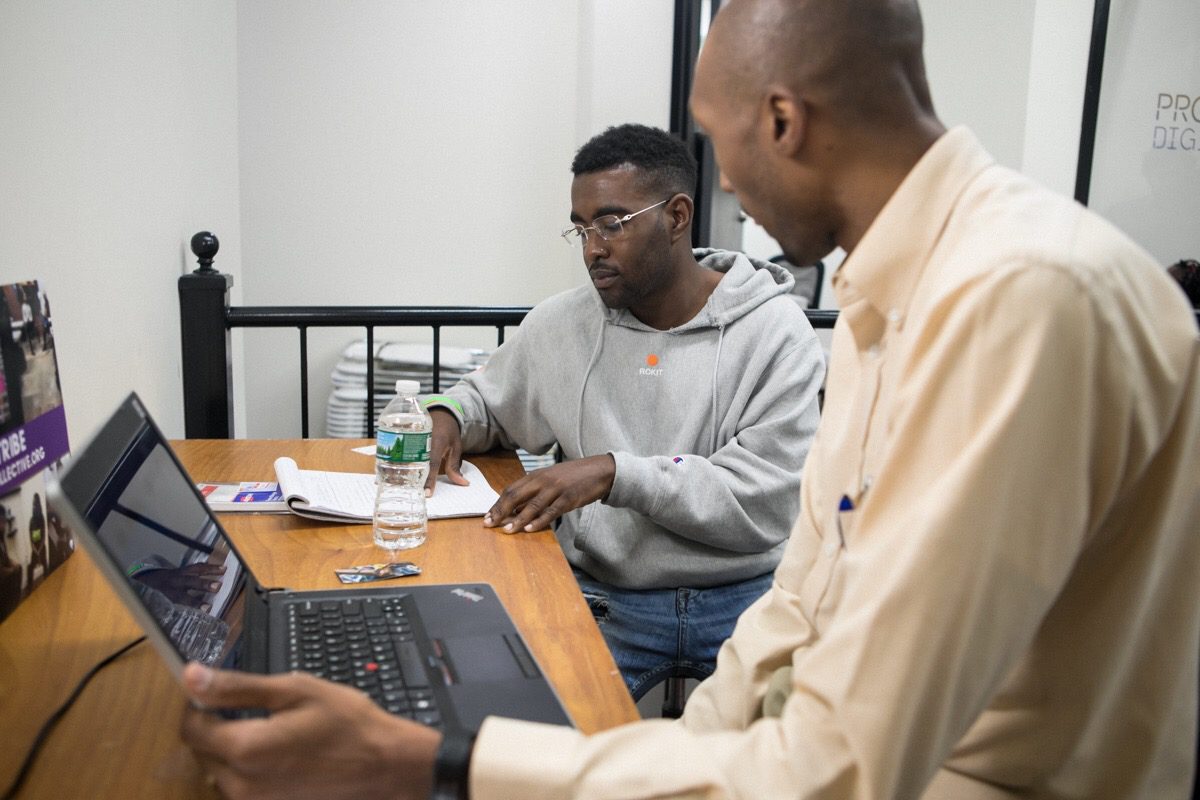 Office Hours: Get Help On Your Projects
Office hours are good for health – the health of your projects that is. However, you must RSVP by 5PM the Day Before to Lock a Spot.
For artists, isolation can be deadly to projects. In fact, it stops many projects before they have even fully begun. BTFC Office Hours were implemented to combat the isolation that we all sometimes fall victim to. They were also implemented to help move projects along the development and production phases pipeline. We all get stuck sometimes, and could use an extra set of eyes or an additional perspective on a particular challenge. Office Hours offer production support, production resources, and production information from scheduling to budgets, from scripts to post.
During office hours we'll answer general production questions and provide an environment where you can come in and work on your projects in the company of others.
How can we better describe it? Its an open door for any member who would like to just come in and ask a question. Get a second pair of eyes on a rough cut, get some help on budgets, use a computer, work in the company of others. Remember back in the day when our professors had office hours and you would just go in to ask a question or get some help? That's Office Hours. You might have us all to yourself, or there may be one or two other filmmakers in the line ahead of you.
Join us to talk about your projects and ideas, so that you're better equipped to move them forward. It's all time well spent.