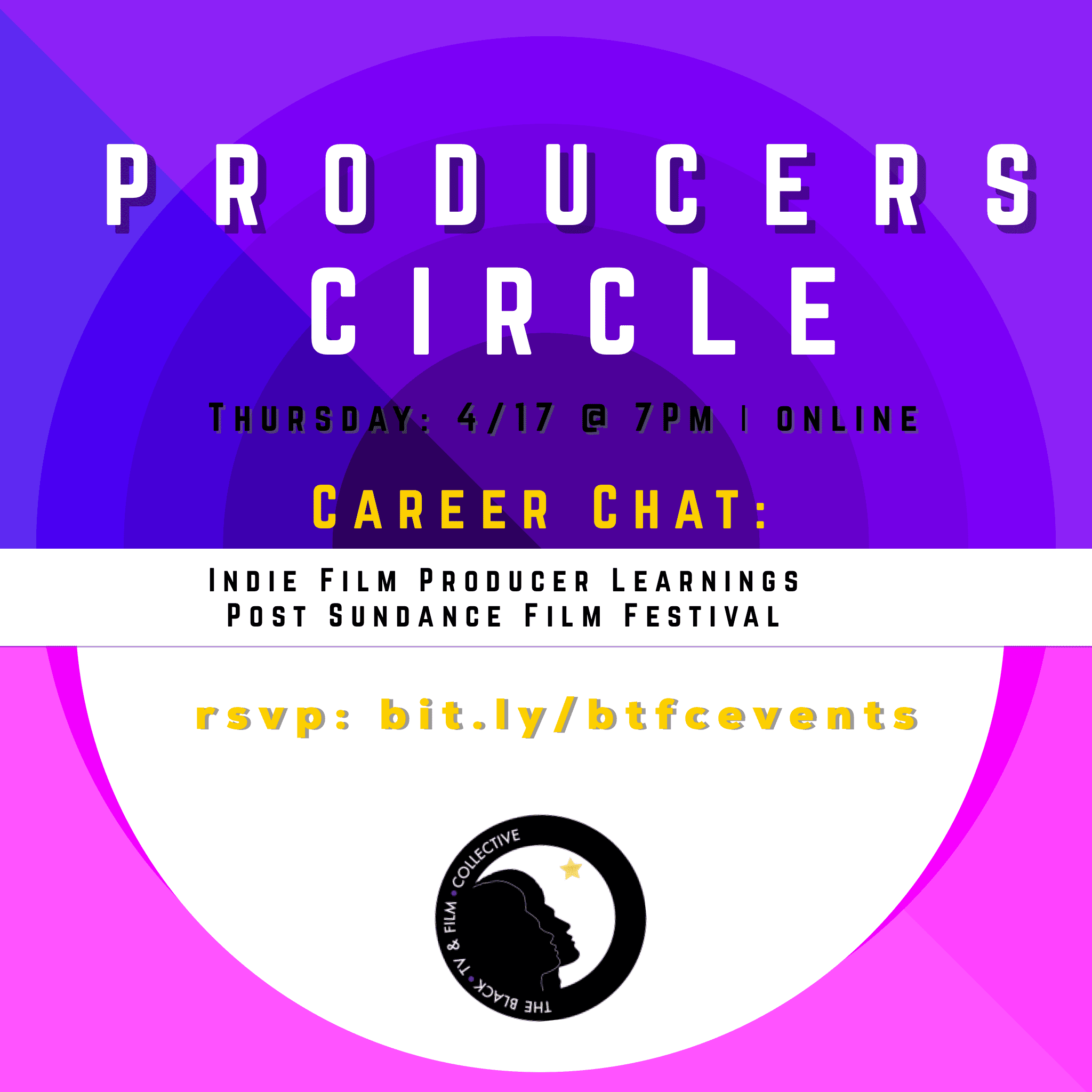 Producing Circle: Career Lessons Post Screening at Sundance
Come learn a few tips and tricks of independent producing as discussed in the ABCs of Producing.
Interested in becoming a producer? It's time for a Producer's Circle Info Session. In this session, we discuss career lesson and post-Sundance screening with BTFC Founder, Huriyyah Muhammad.
What is a Producer?
The definition of an independent producer varies depending on whom you speak with, but after 10 years of producing, several feature films, an international doc, many shorts and web series under my belt, I will put it like this….the Producer is the Leader. He or she is the person who feels enough responsibility for the project and people involved (in front of and behind the camera) to keep going, to find a way "to produce what before was not," no matter what. They see it through.
Producers are usually business minded, like money but also like art, like organizing, are natural leaders, are the hardest workers, the first to set, the last to leave, the ones up earliest, with the most bruises, have made the most mistakes (because they shoulder the most responsibility) and plainly have taken an oath to see it through to the best of their and the project's ability.
It's a tough job. But, it's worth it when the audience is sitting in that theater watching what YOU made happen. No better feeling in the world to me. ONLY RSVP to this learning session if you are a producer looking for a project. We have several good ones you should consider and are putting in place resources to support you though the process.
Our goal is to make sure our members work gets made, and every production is a success. Calling all Leaders.
At these meetings, we'll touch on topics such as scheduling, budgeting, marketing, and more. 
***IN AN EFFORT TO PREVENT THE SPREAD OF THE CORONAVIRUS (COVID-19) THIS EVENT WILL BE HELD VIRTUALLY. PLEASE RSVP AS USUAL. LINKS WILL BE EMAILED***
Like this event? Check out other upcoming events and member opportunities.