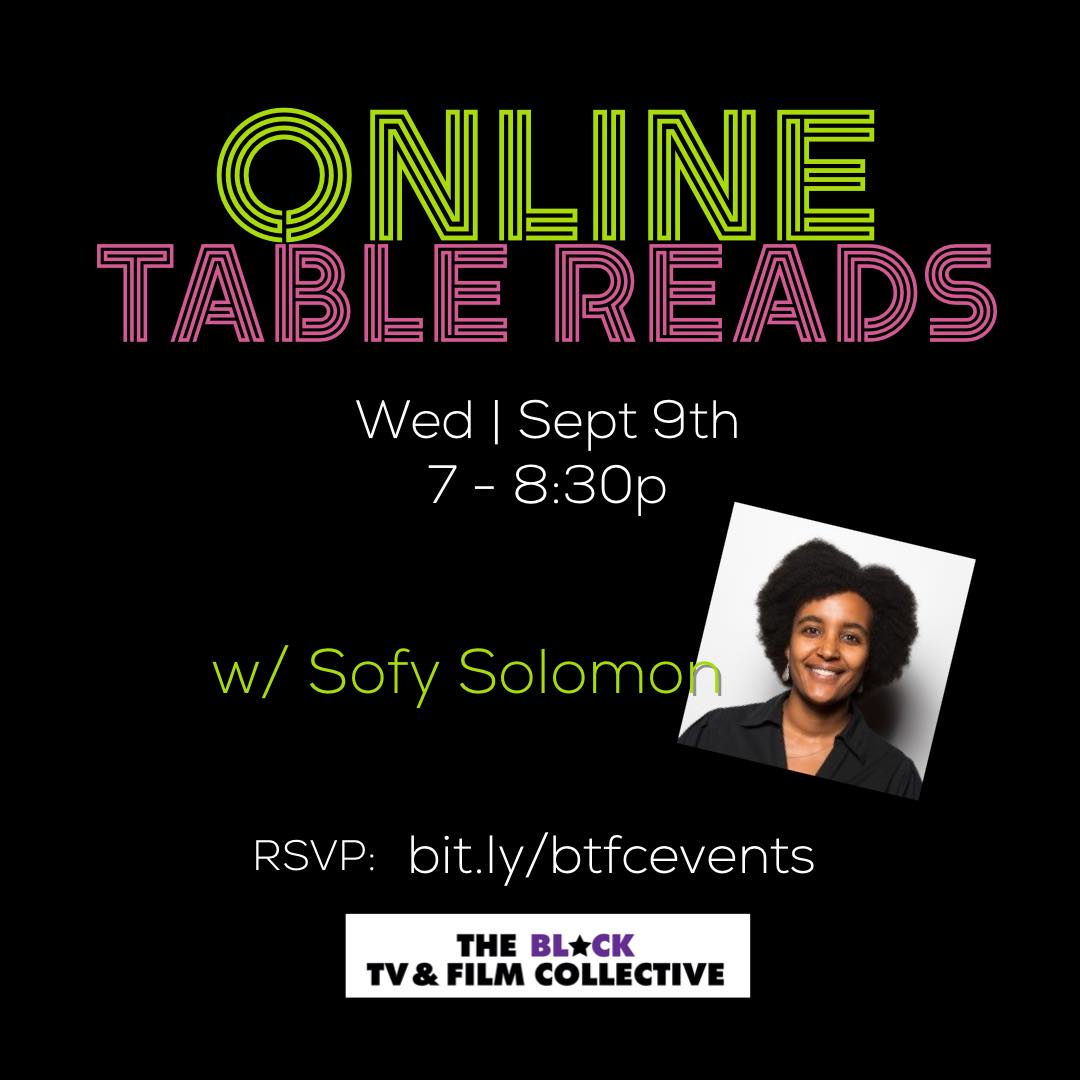 Screenwriter's Workshop: Table Reading Our Work
Every other week, BTFC screenwriters come together and workshop our screenplays online. If you are working on a piece and would like to participate by having your pages read aloud, RSVP. For active writers, this is an event that you should not miss. Share your work, listen to the work of other writers, and get valuable feedback from other BTFC members.
Each session is a read-athon. So if you would like your work table read, RSVP for this writer's workshop session.
During read-athons, we can usually read about 7 works. The scripts are read in order of attendance on the zoom.
If you are a writer an actor, a producer, DP or other looking for upcoming productions, come and meet the writer/directors getting their work ready for primetime. This workshop is a great networking opportunity!
Moderated by Sofy H. Solomon
ABOUT SOFY SOLOMON
SOFY SOLOMON is a producer committed to telling meaningful stories and developing new voices. She comes from a family that endlessly re-watches certain movies/shows, and she hopes to contribute to that short-list of highly-curated content.
Sofy helped create and continues to run the Sesame Workshop Writers' Room, a talent incubator that has launched writing careers at Disney, Netflix, DreamWorks, and beyond. As a volunteer at the New York Public Library, she started a free writing workshop series that is open to the public.
With origins in the US, Eritrea, and Ethiopia; a Yale degree in Economics and a French Masters in Anthropology/Music; and a growing collection of cellos in Paris, NYC and Alabama—she's learned not to put anyone in a box.
Like this event? Check out other upcoming events and member opportunities.