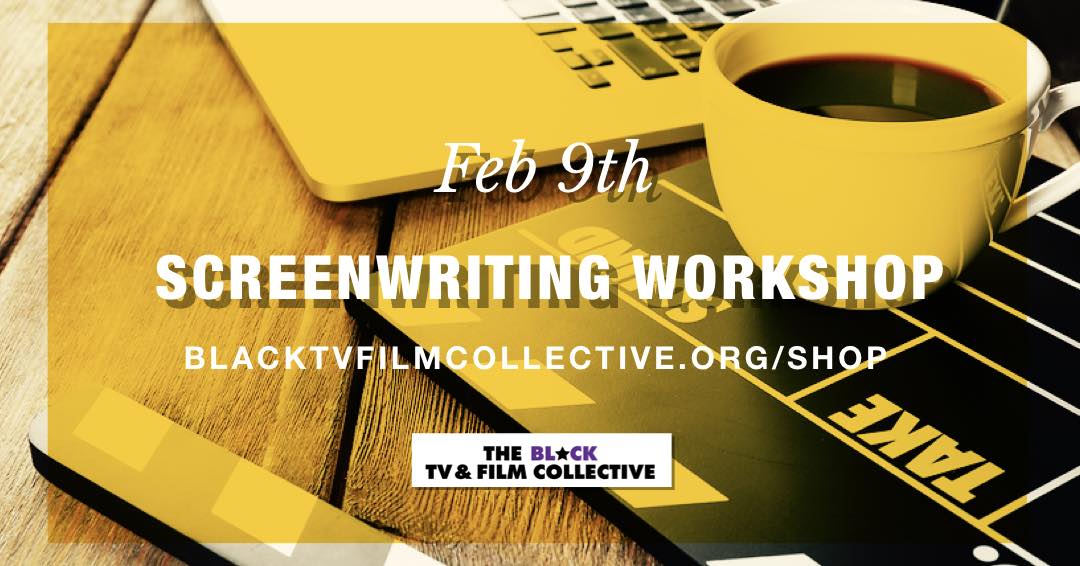 Screenwriting Workshop: The Building Blocks of Screenplay
[kleo_button title="TICKET" href="https://www.blacktvfilmcollective.org/product/screenwriting-workshop/" style="default" size="3″ ]
This workshop is for writers who want a refresher or who are just starting out on their screenwriting journey. We'll cover the essential elements of a screenplay such as:
– Three-act structure
– Dramatic conflict
– Scene structure
– Plot points
– Protagonists, antagonists and character arc
The workshop will include film clips, craft building exercises and script reading list.
A focused and fun workshop. No experience required and open to all.
Seating is limited!
[kleo_button title="TICKET" href="https://www.blacktvfilmcollective.org/product/screenwriting-workshop/" style="default" size="3″ ]