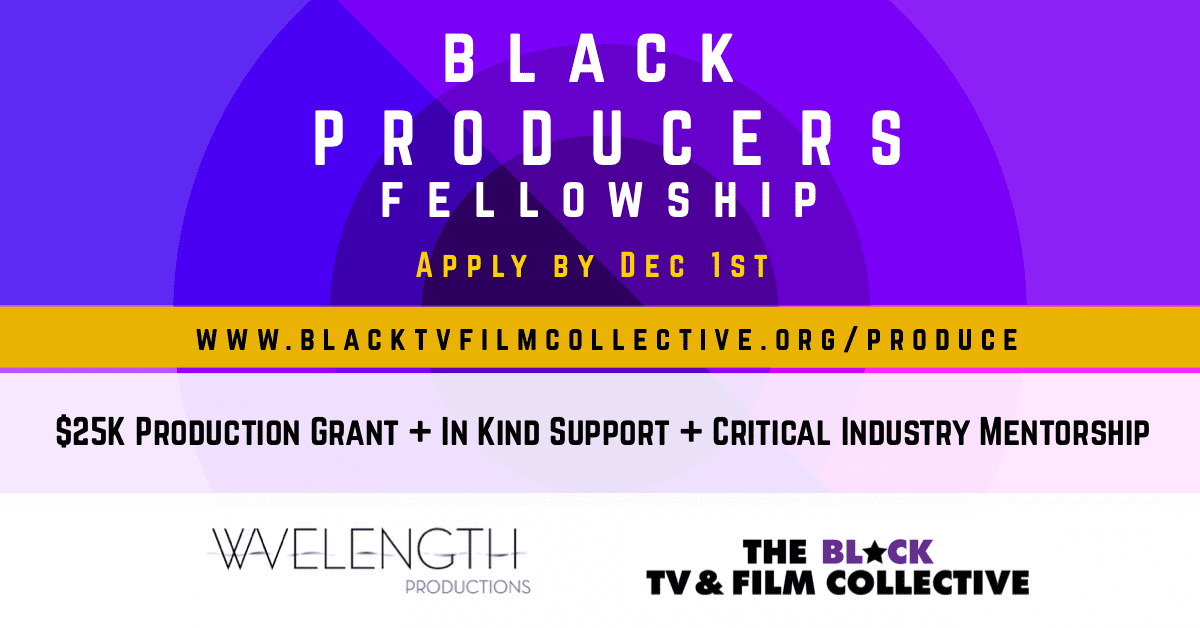 Black Producers Fellowship: Info Session
NOW ACCEPTING APPLICATIONS
THE BLACK PRODUCERS FELLOWSHIP
Have questions about the Black Producers Fellowship?
Many questions including those on eligibility and how to apply, can be answered here.
All other questions, please feel free to bring to our upcoming information session.
Wavelength Productions and The Black TV & Film Collective have partnered to present a collection of short narrative films inspired by the Black experience of education in America. Together we will award six Black producers with a $25K production grant, in kind production support and critical career mentorship.
Meeting virtually bi-weekly, each awardee will be actively supported as a Black TV & Film Collective Producing Fellow. Fellows will advance their projects through the critical development, prep, production, post and delivery phases. Along the way, they will participate in roundtables with industry leaders offering learnings, access and mentorship. Industry leaders will include producers, financiers, distributors and festival programmers, allowing fellows to level up their careers and better prepare themselves, not only for this opportunity, but also their next.
As with everything we do, the aim of this lab is to aid our members in achieving their professional goals. With our Collective based approach, this circle of experienced producers is here to help you achieve success.
We want to see you win. That's what we're here for.
About the Black TV & Film Collective:
The Black TV & Film collective is a development and production hub for Black and African Descent artists wishing to create financially sustainable careers in the fields of television, film and digital entertainment. Join Us.
blacktvfilmcollective.org