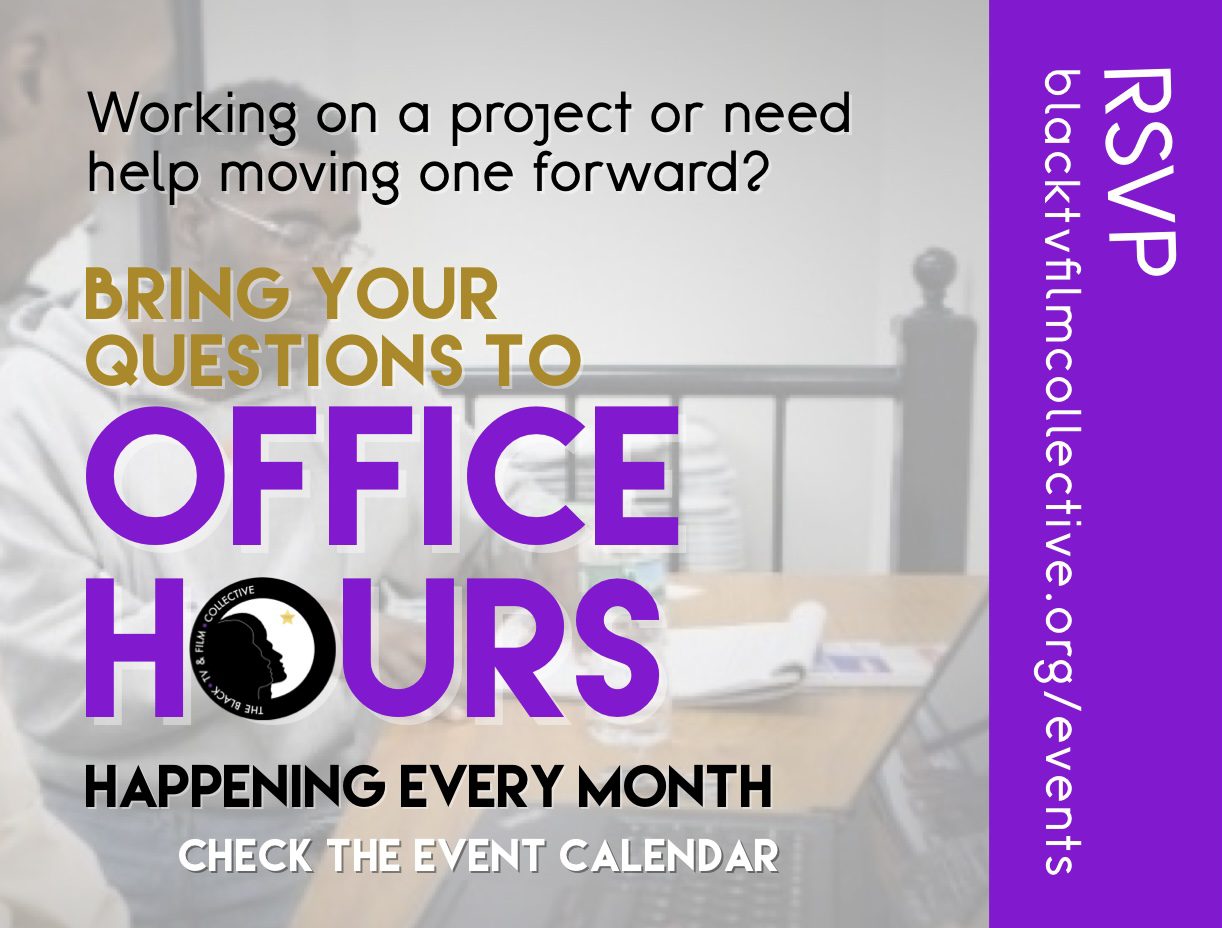 Office Hours: Get Help On Your Projects
04/20/2021
4:30 pm – 8:30 pm
NOTE: 40 minute slots will be assigned on a first RSVP basis. A zoom link will be sent to you 48 hours before your session. Please block out 4:30 – 8:30 on your calendar until your slot is received.
BTFC office hours are good for health – the health of your projects that is. Chat with BTFC Member and writer, director, producer London Williams about your project! During Office Hours we do our best to offer insight and feedback that can help push you forward!
For artists, isolation can be deadly to projects. In fact, it stops many projects before they have even fully begun. BTFC Office Hours were implemented to combat the isolation that we all sometimes fall victim to. During office hours we'll answer general production questions and provide an environment where you can come in and work on your projects in the company of others.
How can we better describe them? Its an open door for any member who would like to just come in and ask a question. Get a second pair of eyes on a rough cut, get some help on budgets, use a computer, work in the company of others. Remember back in the day when our professors had office hours and you would just go in to ask a question or get some help? That is what these office hours are like. You might have us all to yourself, or there may be one or two other filmmakers in the line ahead of you.
Join us to talk about your projects and ideas, so that you're better equipped to move them forward. Its all time well spent.
About London Williams
London Williams is a filmmaker/sports and entertainment executive that was first introduced to TV and Film as a floor manager for Dallas Community Television (formerly Cable Access of Dallas). He also spent much of his early career at Project FX Productions where he wrote and produced theater. He then went on to oversee the promotion, touring, and publishing divisions of SE Presents, Inc., a company that produced artists, concerts, and comedy shows. London attended the Digital Film Academy of New York conservatory program. London produces for Williams Family ABE (Arts-Business-Education) focusing on societal impact films. London also has a Doctorate in Business Administration and an MBA in sports and entertainment management. Having produced over four feature films, four short films, and a tv series with distribution in the past three years, London is poised to continue thriving and contributing to the film industry. London served as the producer on OutGrown which recently secured a 3 year licensing deal with Up Faith & Family TV.