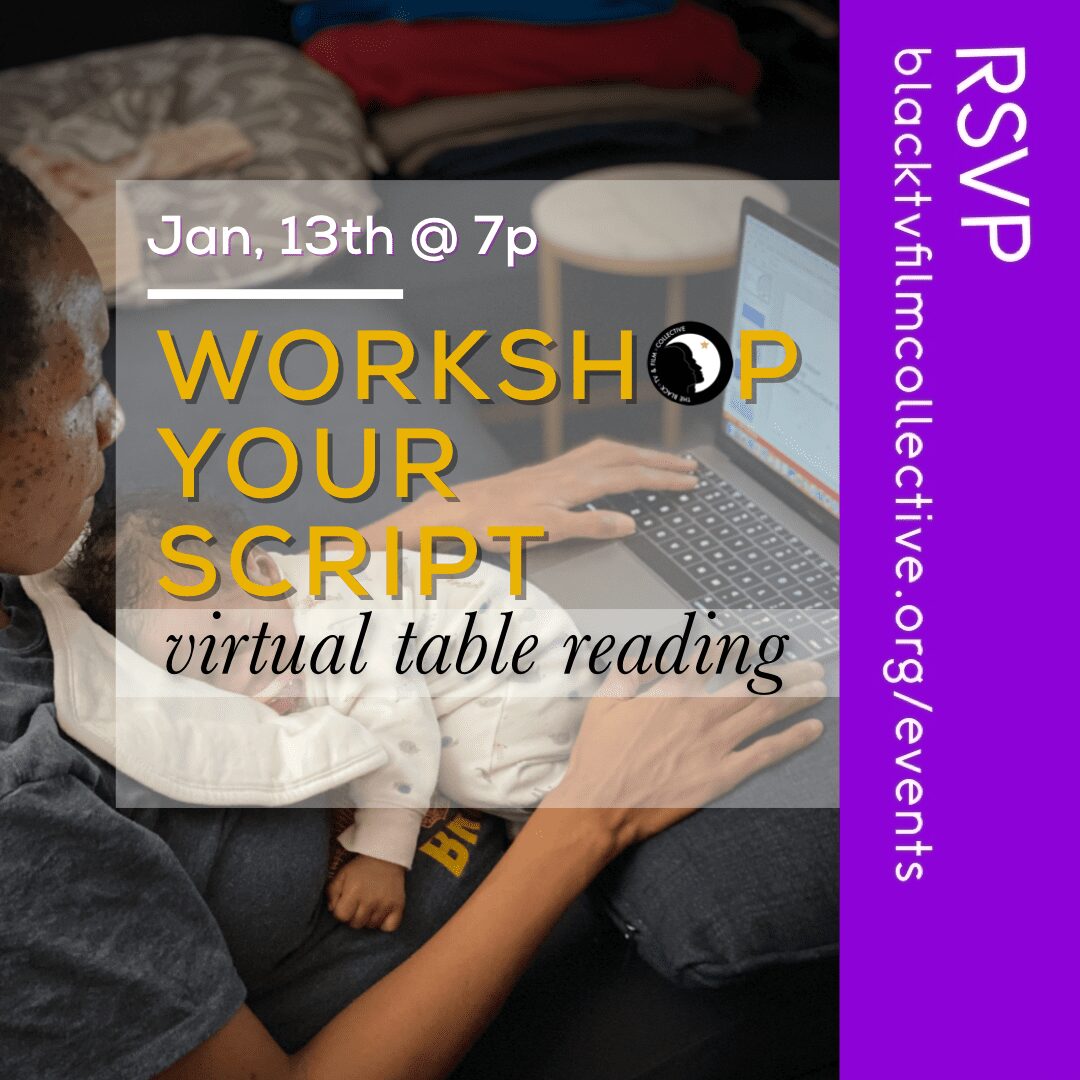 Screenwriter's Workshop: Table Reading Our Work
01/13/2021
7:00 pm – 8:30 pm
Every 2nd Wednesday of the month, BTFC screenwriters come together for online table read sessions and to workshop our screenplays. If you are working on a piece and would like to participate by having your pages read aloud, RSVP. For active writers, this is an event that you should not miss. Share your work, listen to the work of other writers, and get valuable feedback from other BTFC members. Each session is a read-athon. So if you would like your work table read, RSVP for this writer's workshop session.
During read-athons, we can usually read about 4-6 works. Writers should submit up to 6 pages to be read aloud. The scripts are read in order of attendance on the zoom.
If you are a writer an actor, a producer, DP or other looking for upcoming productions, come and meet the writer/directors getting their work ready for primetime. This workshop is a great networking opportunity!