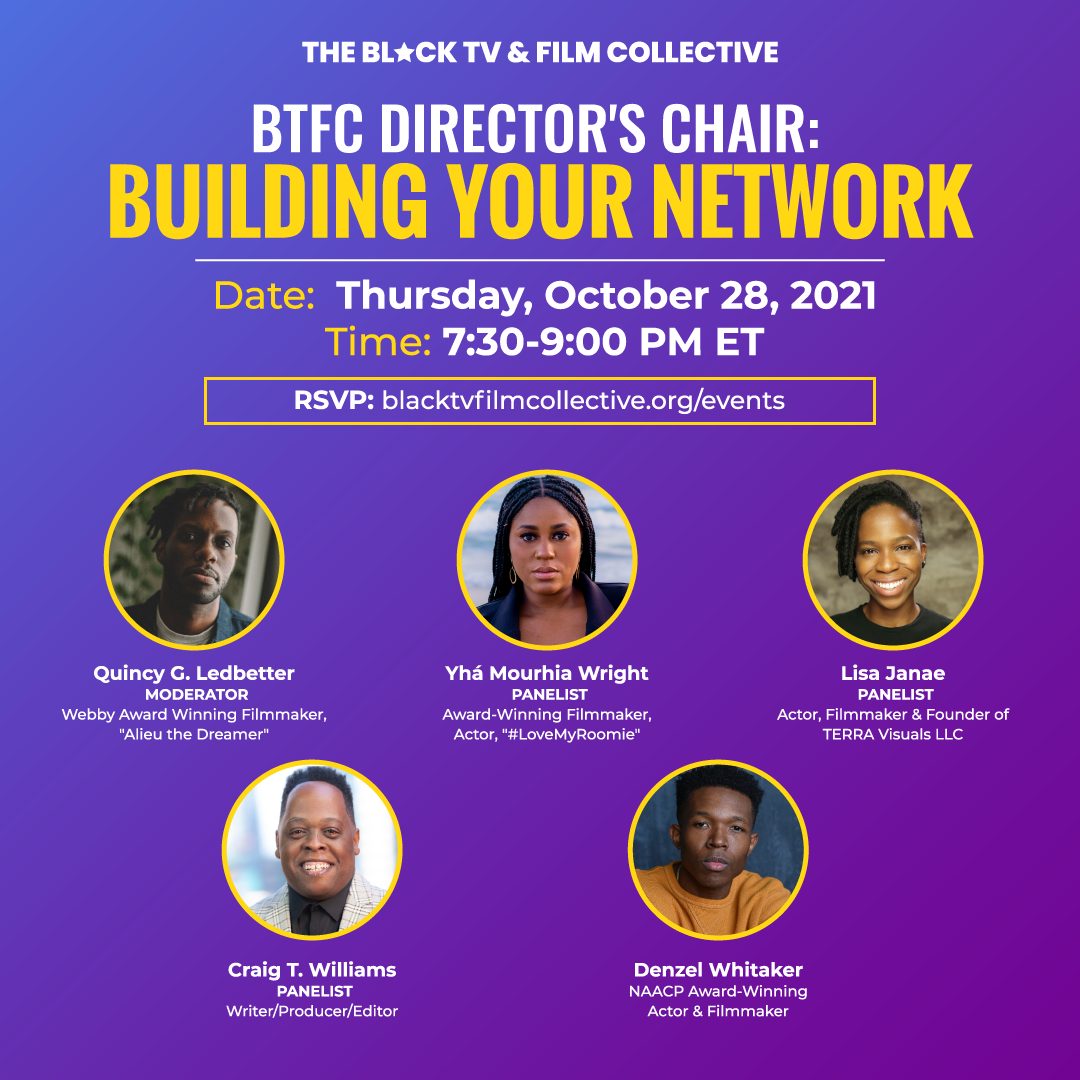 Building Your Network
On Thursday, Oct. 28th at 7:30 PM ET; join us for another conversation on directing – and this time, we're talking about building your network – and netWORTH! 
Building your network can be trivial if you're unsure where to start. Is film school still a better option than going the unorthodox route? How do you distinguish yourself – better yet, how do you even find your voice and brand in such a saturated market? We're taking the guesswork and self-doubt out of your journey with this panel of creatives who have taken different paths in their journey – but all meet here at the BTFC Director's Chair!
This panel will be moderated by award-winning filmmaker, musician, photographer, and artist, Quincy G. Ledbetter (Director, 2021 Webby Award Winner "Alieu the Dreamer"). Quincy will be joined by other multi-hyphenate creatives who have chartered unknown territory but are still Making Their Work! This panel features Denzel Whitaker (NAACP Award-Winning Actor & Filmmaker), Lisa Janae (Actor, Filmmaker & Founder of TERRA Visuals LLC), Craig T. Williams (Writer/Producer/Editor), and Yhá Mourhia Wright (Award-Winning Filmmaker & Actor, "#LoveMyRoomie").
Our discussion will be followed by an audience Q&A – see you there and come ready to take notes!
Check out the event here:
Building Your Network